CTFO
has launched 5 new products, the details of which are below:
CTFO

's After Sun Skin Care Cream
Being in the sun is great for Vitamin D production which is known as the "sunshine vitamin". However, it can also be hard on our skin when exposed to the sun's rays for too long, leaving it dry, flaky and in extreme cases, even burnt.

CTFO

's After Sun Care with 40 mg of CBD is a great way to moisturize and replenish your skin's suppleness anytime you have been out enjoying the sunshine!
Preferred Price: $39.97 USD Retail Price:$55.97 USD
====================================================================
CTFO

's SPF 30 Sunscreen & Moisturizer
Let your skin love the sun again with

CTFO

Sunscreen & Moisturizer. This is a gentle, sheer formula enriched with antioxidants that protect all skin types against UV rays. This water-resistant formula is a SPF 30 sunscreen infused with full spectrum CBD hemp oil. Get the benefits of 20 mg of CBD moisturizing lotion while protecting your skin from the sun. Tan responsibly.
Applying a CBD-infused sunscreen before exposure to the sun can help prevent short and long term damage from the sun's rays and support overall skin health. Sun exposure is the leading reason for fine lines, dark spots and skin aging.

Preferred Price: $39.97 USD Retail Price:$55.97 USD
====================================================================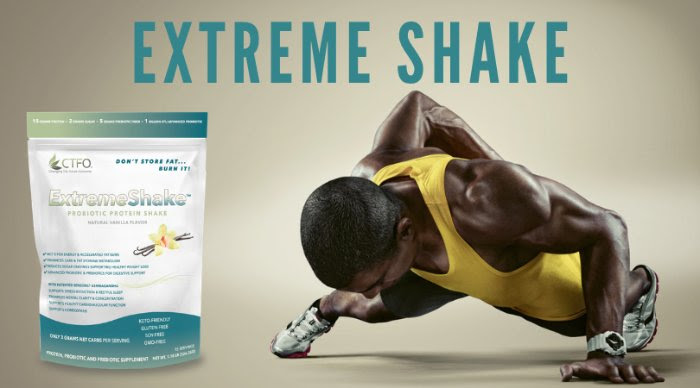 CTFO

's KETO-FRIENDLY EXTREME SHAKE
Extreme Shake™ is a creamy and delicious, natural flavored, advanced low-carb, keto-friendly, probiotic protein shake with the added benefits of patented SENSORIL® Ashwagandha. Each shake contains 15 grams of protein with only 3 net grams of carbs.
Sensoril® is a patented Ashwagandha supported by 11 clinical studies designed to enhance adaptogenic health benefits and is eight times the strength of standard Ashwagandha. This special extract is derived from specially-grown Ashwagandha leaves and roots through a patented, water-based process to arrive at the perfect compound. Feelings of reduced stress, more restful sleep along with energy and mental acuity are common.
Make Extreme Shake™ your go-to healthy weight management routine when you absolutely have to be the best version of yourself.
====================================================================


CTFO

's 10xPURE GOLD SUPER 1000
There are a lot of products that promote the relief of pain and inflammation that just don't work, and the side effects can't be good for you. At

CTFO

, we have formulated and tested what we call "Nature's Miracle".
10xPURE™ GOLD / SUPER 1000mg is specially formulated for the relief of PAIN & INFLAMMATION.
CTFO

delivers the future of CBD botanical science…today. Our patented 10xPURE™ oil process is enriched with CBDa and includes a proprietary blend of full spectrum cannabinoids. CBDa has been shown in studies to be far more effective than CBD for pain and inflammation.
10xPure Gold / Super 1000 contains approximately 6 mg of CBDa per serving, over 10 times more than what might be found in most CBD products on the market. CBDa has been found to have more anti-inflammatory properties than CBD as it is a potent inhibitor of the COX-2 enzyme which blocks pain.